The OMEGA and CLOSER quickly and easily attach to your weapon of choice in a couple different ways. For your compound bow we recommend using the black stabilizer clamp attachment included with each call: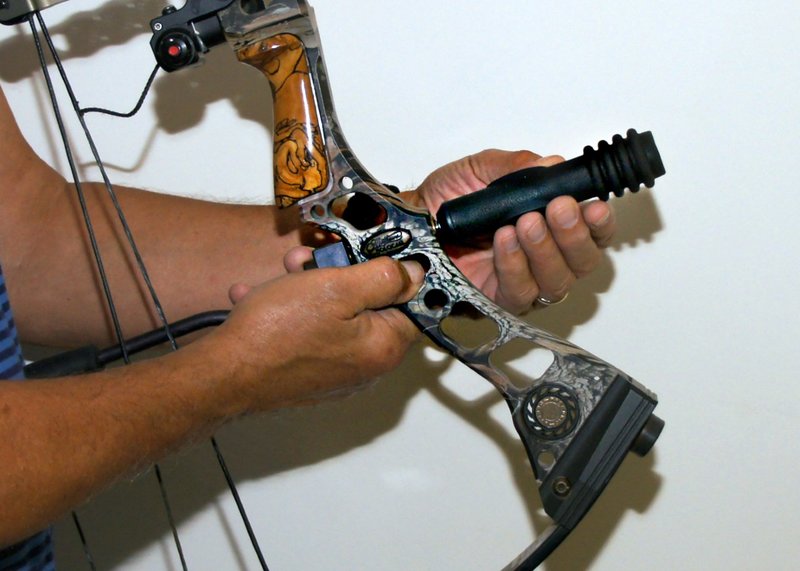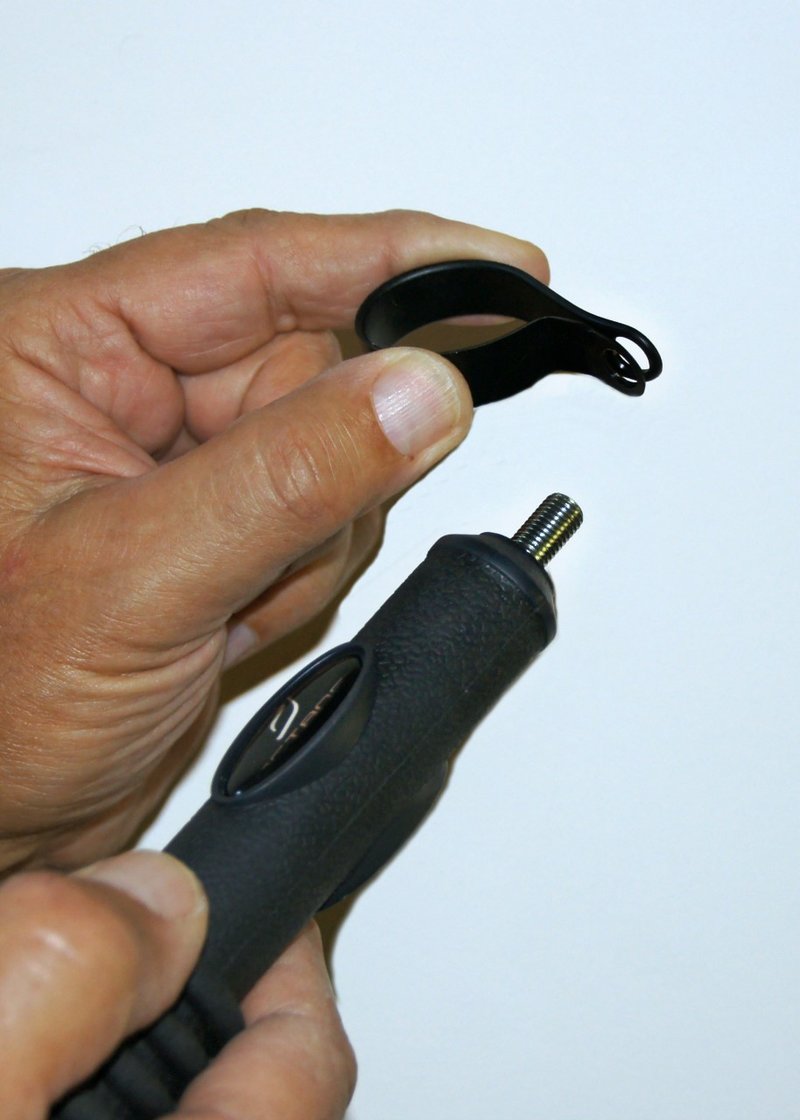 Thread the stabilizer threw the two holes in the black clamp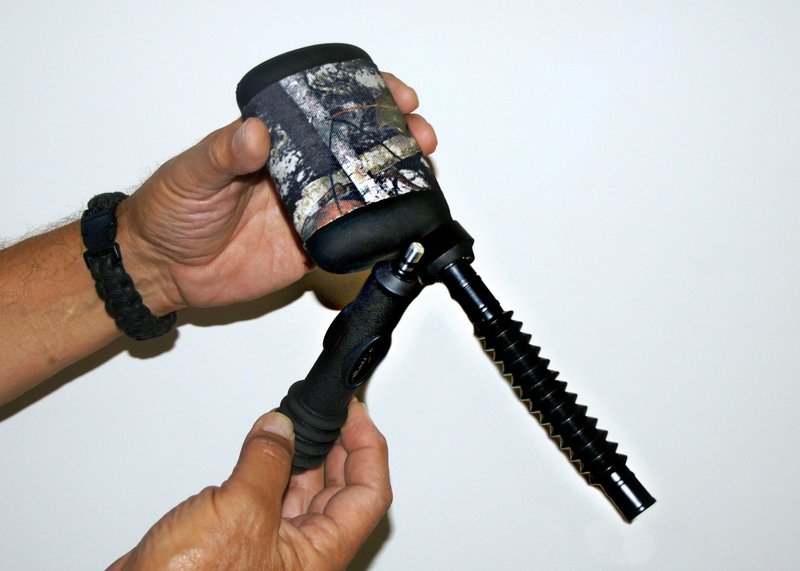 Slide your OMEGA or CLOSER through the clamp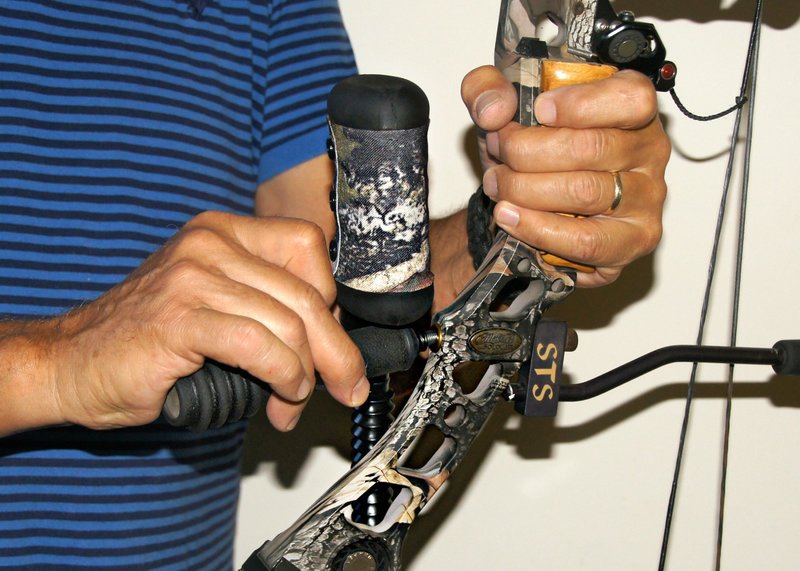 Position the call where you prefer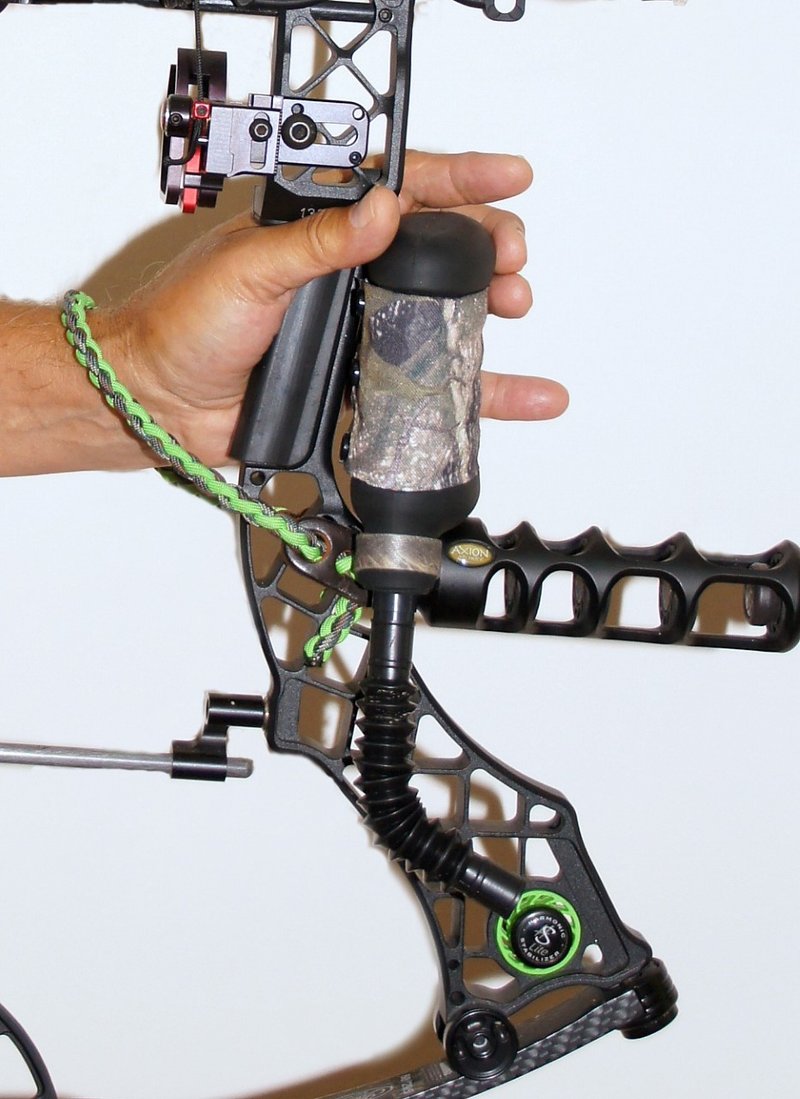 You may also choose to secure the call to your bow using the two elastic straps. Many people use the straps when attaching their call to either a crossbow, rifle, shotgun or sling.
If you have questions or are having trouble getting your call mounted we'd be happy to help. Please feel free to email us by going to the contact us page or give us a call @ 440-487-5392.